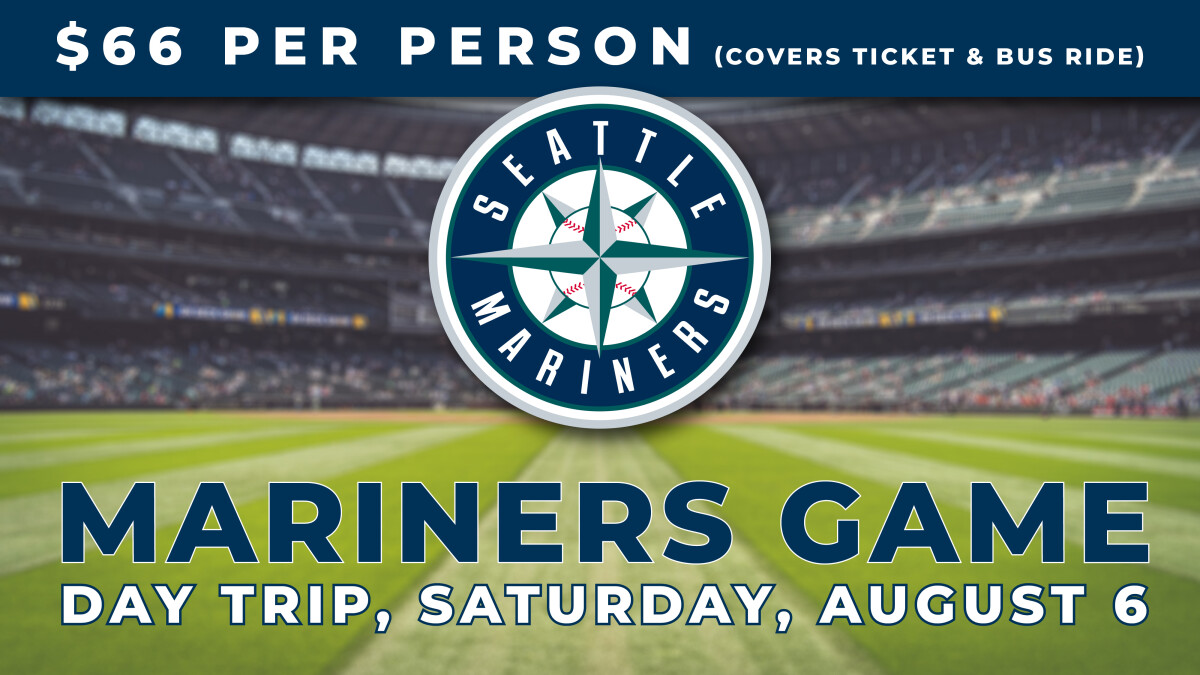 Saturday, August 06, 2022, 7:30 AM - 9:30 PM
When it comes to Mariners baseball, there is nothing like being in the stadium to enjoy the sights, sounds, and excitement of the game. It's made even better when we get to enjoy the experience with family and friends. So please join us on a day trip to travel by bus to the Mariners game on August 6, 2022. We are limited to 112 spots. Save your spot on the bus and at the game for $66.
7:30am - Leave TLR parking lot for Seattle.
9:30pm - Return to TLR parking lot.
Cost: game ticket & charter bus transportation. - $66/person.