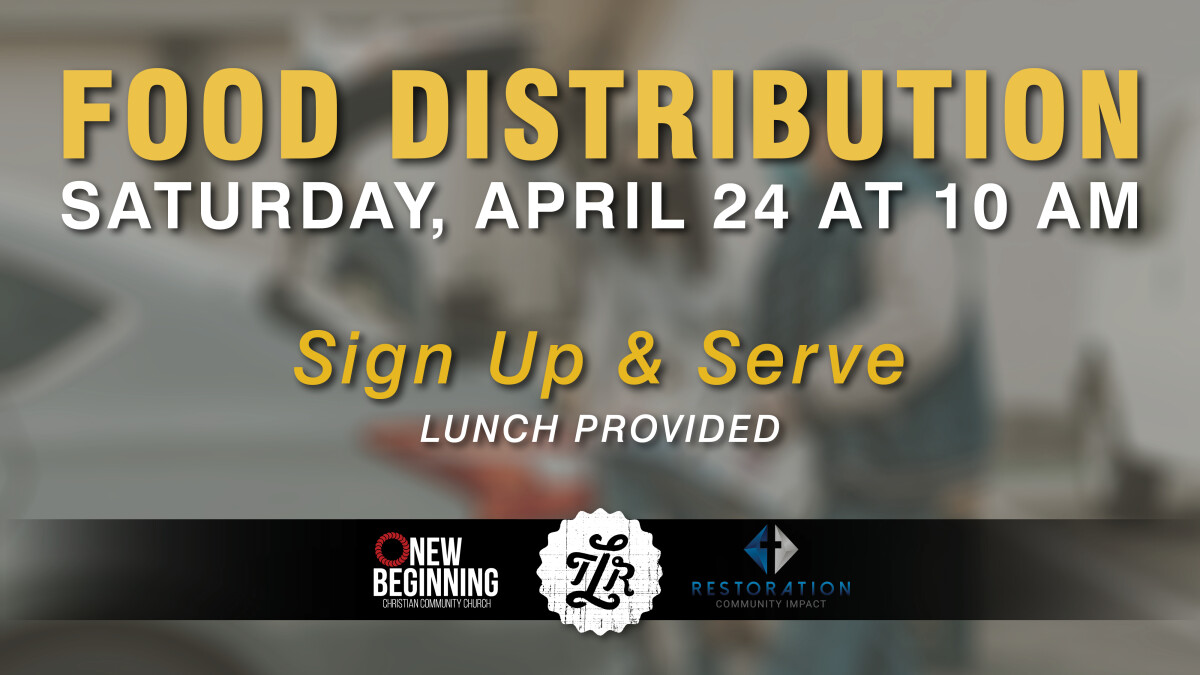 Saturday, April 24, 2021, 10:00 AM - 1:00 PM
TLR is teaming up with Restoration Community Impact and New Beginning Christian Community Church to help distribute community food boxes on April 24, 2021 in the TLR parking lot. We are looking for volunteers who want to give back to our community by helping distribute food boxes into the cars of people from our community. Volunteer hours will be from 10 am-1:00 pm. Lunch will be provided for volunteers.
Contact Sandi at with any questions.