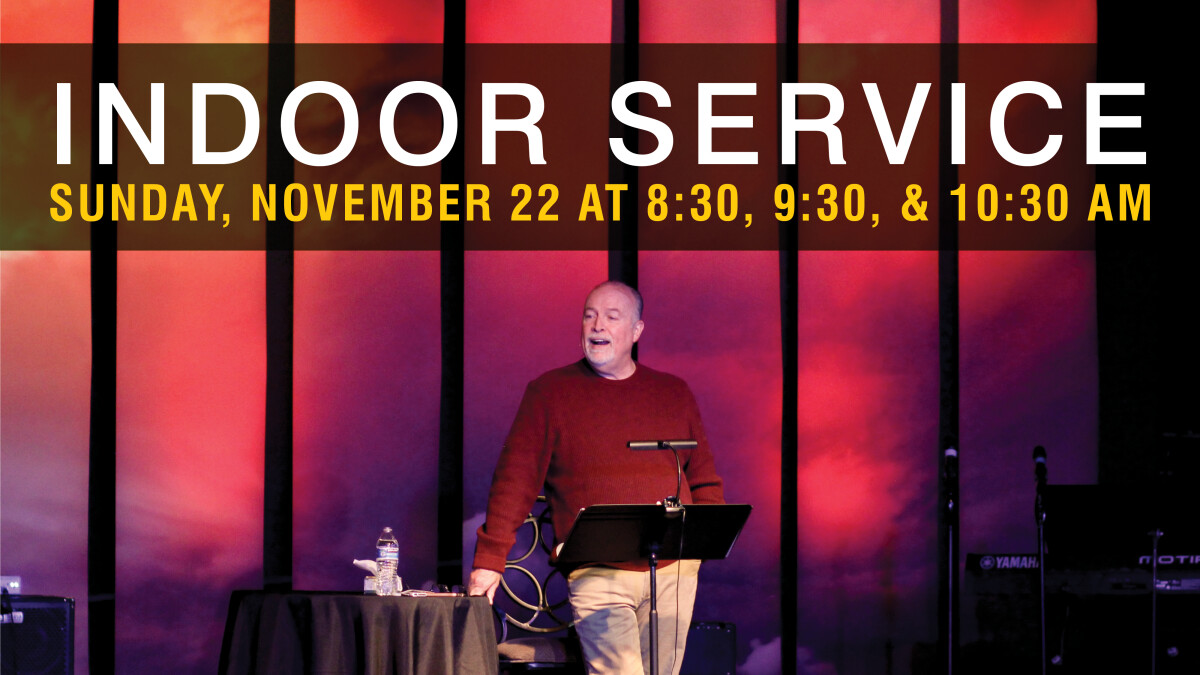 Sunday, November 22, 2020, 8:30 AM - 11:30 AM
No Need To Register
First come first serve this Sunday at 8:30, 9:30, & 10:30 AM!
Please check-in as you enter the building.
For all activities on our campus and within our buildings we will follow guidelines to stop and slow the spread of Covid19. No registration necessary.
Our 8:30 and 10:30 AM services will be held in the Worship Center while our 9:30 AM service is in our Student Center/Annex building. Kids ministry is available during our 8:30 and 10:30 AM services and our Student ministries are available for our 10:30 AM service only.
THINGS TO KEEP IN MIND
There will be six-foot distancing between each family group.
We request you use a face mask. (children age 2 and under are exempt from this requirement)
There will be designated entrances and restrooms for each group meeting on campus.
All chairs and other high touch surfaces will be disinfected between groups/services.
We are currently in phase 2 via the public health department. You can learn more about guidelines and requirements for religious gatherings at the Benton-Franklin Health department https://www.bfhd.wa.gov/cms/One.aspx?portalId=10766056&pageId=16708570, and the governor's website https://www.governor.wa.gov/sites/default/files/COVID19%20Phase%201%20to%203%20Religious%20and%20Faith%20Based%20Organization%20Guidance.pdf
Thank you so much for being involved with the ministries of The Living Room Community Church.