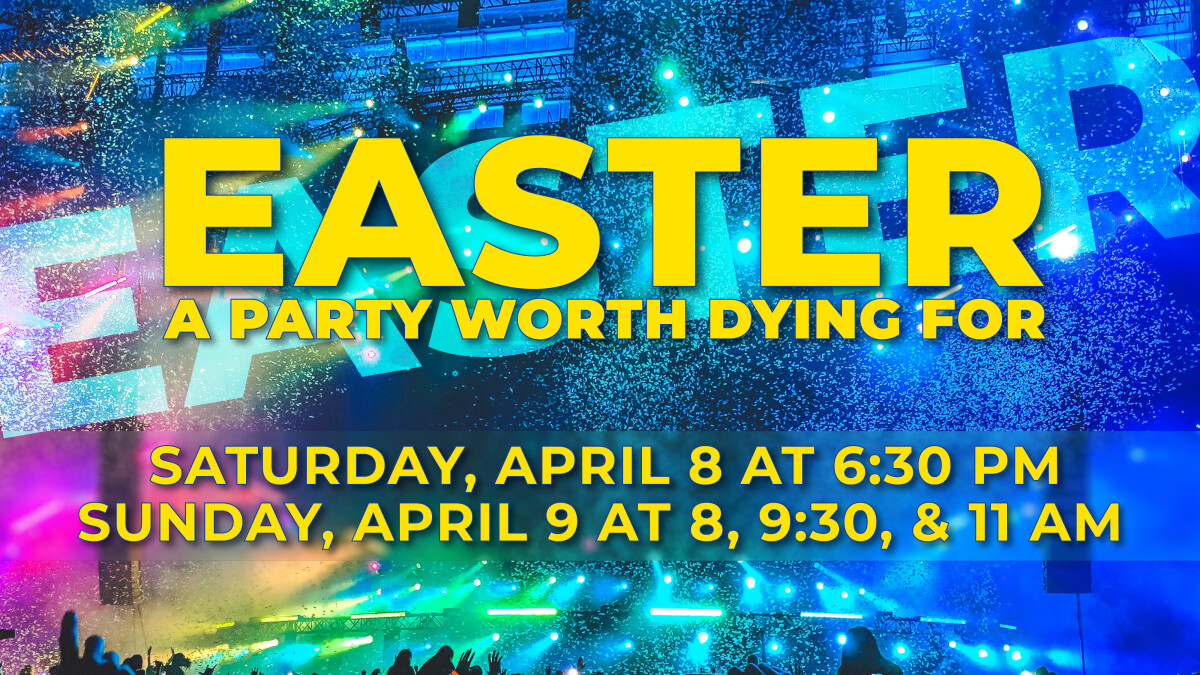 Saturday, April 08, 2023, 6:30 PM - 7:30 PM
The resurrection of Jesus makes Him the life of the party! He already bought your ticket, and it includes a life filled with celebration, peace, joy, purpose, and fulfillment—and it's for eternity!
Don't miss this unprecedented party! It will be filled with great music, beautiful flowers, life-changing stories, and the Lord's Supper! It will change the way you live!!