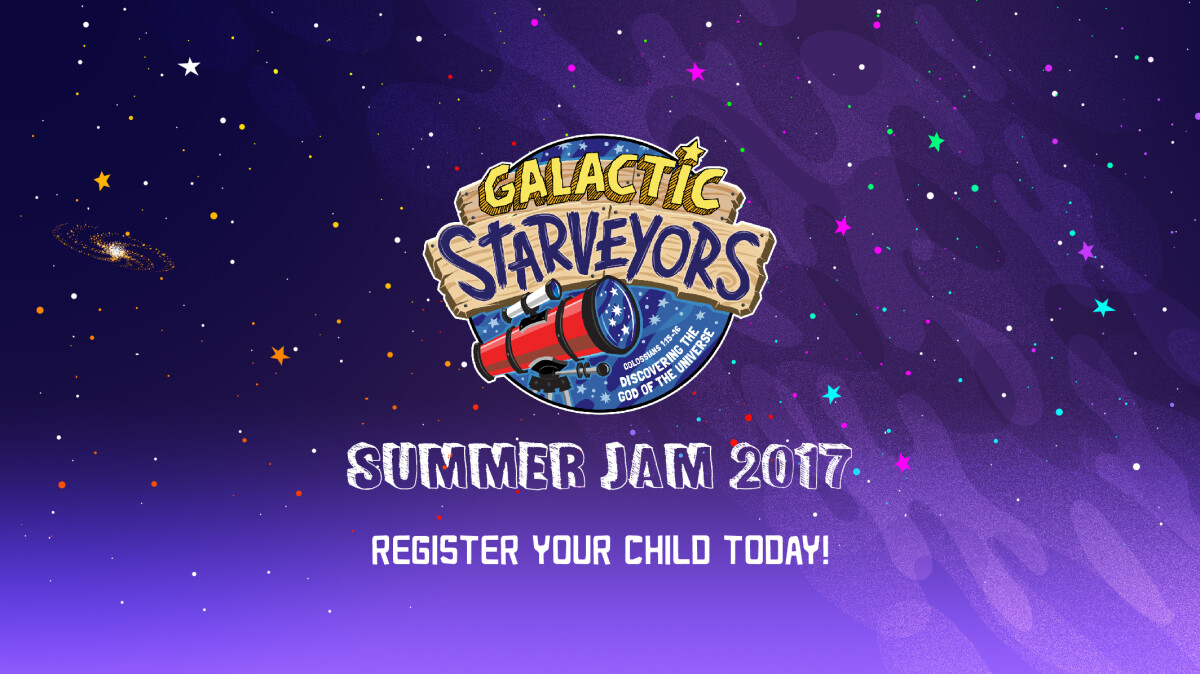 Daily, from 07/24/2017 to 07/28/2017, 5:30 PM - 8:00 PM
SERVING THE VISIBLE, DISCOVERING THE INVISIBLE.
For Children Preschool (4 by September 1) - Leaving 5th Grade
The Jam includes: worship rally, games, snacks, crafts, bible lessons, and tons of fun!
For questions, contact Chris Charon - Family Life Pastor:
How to Sign up:
1) Fill out the Registration Form below (one per child)
2) Print, fill out and submit the Medical Release Form
3) Pay $5 per child with cash or check at our Office during the week (Tuesday - Friday 9 am - 4 pm) or Information Services on Sundays.
4) Bring your child(ren) on Monday, July 24th at 4:30 pm.