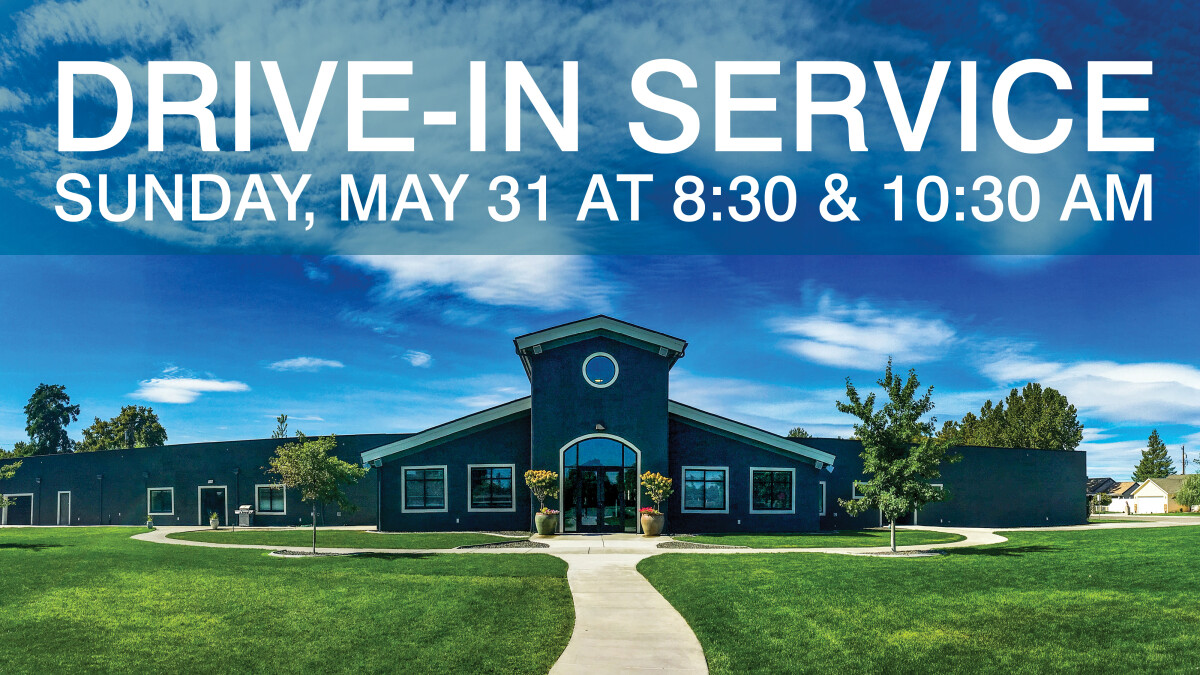 Sunday, May 31, 2020
Worship Song Lyrics
If you would like to sing along with us this Sunday morning please click on the PDF links below and either save them to your device or print them so that you can be ready when you come this Sunday, May 31, 2020.
Drive-In Service Worship Lyrics
---
We are excited that we can host a drive-in service on Sunday, May 31 at 8:30 and 10:30 AM. Our governor allows for churches to meet in this way as long as all mandated protocols are met. We are designing these services as a chance for all of us to be able to gather together in ways that are safe and honor graduates, while making it possible to donate needed food items to 2nd Harvest. And remember that while on most Sundays we are scattered, for one week, in a modified fashion, we can gather together.
We understand that even with social distancing protocols, some will not feel comfortable attending. We will LiveStream the service if you decide not to attend and you can watch it online on our Facebook page.
All of us have a personal and collective responsibility to follow the protocols that have been put in place. When we do so we glorify God, we demonstrate our love for neighbor by purposefully protecting one another, and we respect the authority God has put in place.
We are working hard to create an atmosphere of worship and celebration. Please help us in this by doing the following:
Come as a family unit in a single vehicle (if you have a smaller vehicle and a truck, consider bringing the smaller vehicle). Everyone in a vehicle must already be sheltering in place together, and no vehicle can have more than 10 people in it.

Please arrive 30 minutes early in order to be parked before the service begins.

Follow the instructions given to you upon arrival by our staff who will help you park.
Keep your windows up until you are fully parked. At that time, you can roll down your windows as we will be making sure there is safe social distancing (6 feet) between all vehicles.
Keep car doors closed at all times.

Please bring communion supplies (bread/crackers & juice) with you to the drive in service as we will have a time to partake in these elements together.

Do not exit your vehicle for any reason while at the event.
There will not be restrooms available at the event. The service will be 1 hour in length.
If you or anyone in your household is sick or has been sick with possible Covid-19 symptoms in the last two weeks, please stay home and enjoy our LiveStream of the service on Facebook.
We have received permission to allow our high-school and college graduates to exit their vehicles and cross the stage single file (using appropriate social distancing) so we can honor them.
If you should encounter a problem while at the service you can text Matt Seadore or Chris Charon.
We are also partnering with 2nd Harvest to help them with food supplies they need. Everything you donate will help eliminate hunger in the Tri-Cities.
The list of needed items is as follows:
Canned Fish and Lean Meats
Healthy Soups and Stews
Dry or Canned Beans
Whole Grain Pasta, Rice and Cereal
Canned Fruits and Vegetables
Peanut Butter and other Nut Butters
You will be able to donate these items in a way that avoids all physical contact.
While it may be some time before we are able to physically gather as a church, we are thankful to spend one Sunday together at a drive-in service. See you on May 31.